Vagina Mastery
---
Vagina Mastery
The ONLY blueprint to pussy mastery created by the hottest porn stars on the planet
And it works no matter how much confidence you lack in the bedroom right now.
Here's everything you'll learn in the Vagina Mastery program:
How to identify, locate, and tease the clitoris (fair warning… not all clits look the same!)

The "Pressure and Play" technique that makes her body quake with pleasure…

How to tell if she's faking it… and what to do to make sure she

never

fakes an orgasm again…

The pleasure spot (only recently discovered by medical researchers) that gives ANY woman an explosive orgasm… every single time

What part of her pussy you must NEVER play with (unless you're armed with plenty of lube)…

Rub

this

spot gently (NOT the clitoris) to make her explode in ecstasy…

3 overlooked pleasure spots in her vagina, not including the g-spot…

The "Invitation" technique that will make her beg you to penetrate her

hard…

Where exactly is the g-spot? I'll show you AND how to stimulate it…

The "come hither" movement that can make her squirt like a firehose…

A "no thrust" method that guarantees a clitoral orgasm…

The Vulcan technique that makes her collapse into a mind-numbing orgasm. With this move you'll "fuck long and prosper!"

Do THIS with a showerhead to make her go off like a firecracker…

The "Thigh Tide" trick to make her cum harder than she ever has before…

… and so much more
You'll get all that and more inside the Vagina Mastery video program.
It reveals a scientific method that practically guarantees unforgettable orgasms every time you have sex.
This amazingly simple method will work for you EVEN IF:
Your confidence is rock bottom in the bedroom…

Even if you have no idea how anything works "down there"

And even if you can't tell if your woman has EVER had a real orgasm before
Bob from Illinois emailed in:
"All I can say is WOW. My marriage was kinda stale. One night, I followed the steps in your video and now… every night she wants an early night!"
Nathan from North Carolina messaged:
"I took control like you said ______ and now my girl is looking forward to sex almost every night. She knows it's going to be different every time and she submits to me. She knows I'm the one in charge of her pussy."
And Terry from Vancouver, Canada texted in:

"Our sex life was pretty good, but recently there was kind of a lull. I used your Vulcan technique and my wife had an orgasm so powerful it shocked her. I've been using a different Vagina Mastery trick every night and it's really spicing up bedtime."
And remember… we don't just tell you what to do, with the help of my handsome co-star, we'll show you.
Now, the Vagina Mastery program is available from our site anytime for just $197
And that's a steal for total control of your woman's pussy.
To have her tearing your clothes off as soon as you walk in the door because she wants to be dominated? 
It's worth every penny.
However…
As a We Teach Sex™ subscriber or customer, you can get the entire program right now at a special introductory price for a limited time.
Course Overview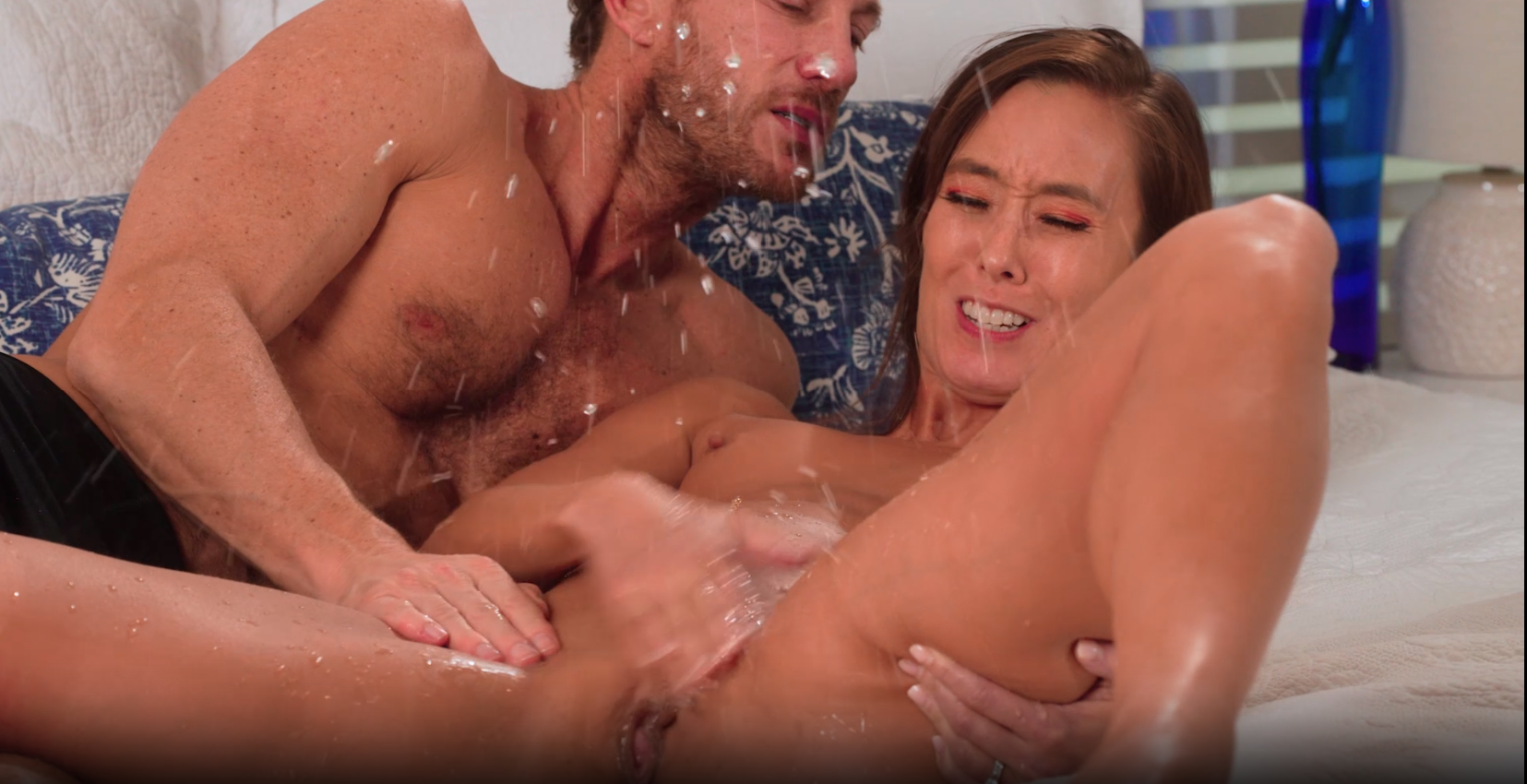 The ONLY blueprint to pussy mastery created by the hottest porn stars on the planet.
For the low price of $37.00