Rear Entry Mastery
---
Hey guys, I'm Alex More, one of the coaches here at WeTeachSex.com, and I need to ask you a
serious question about your sex life right now.
You have to promise not to laugh. Even though this question is a little personal, a lot of
guys think it's funny, but trust me it's not.
How many times have you tried to get your girl to have anal sex? How many times have
you had the urge to fulfill that crazy fantasy but it never happened because she always
rejected you?
Once? A few times? All the time?
Maybe you never even asked her, because you were too scared she would say no and think you
were a pervert.
The odds are, if you're still reading this right now, then you've tried to get your girl to
have backdoor sex before, but she's rejected you every single time and you just end up
frustrated and pissed because you can't do anything else but jack off to anal porn.
The Number 1 Secret About Anal Sex
The biggest secret there is about anal sex, is that women think about it MORE than men. Sounds
crazy, right?
This whole time you've had the misconception that we women hate anal sex, but the honest truth
is, we think about it as much as you do.
It's just that we girls are taught to be reserved and shy, we're also a little embarrassed and
scared to admit it.
However, deep down, we're naturally as wild and have crazy fantasies just like you. You just need
to know how to bring it out of us.
Sounds too shocking to believe?
Well how about this then, in a recent university study, they found out that the percentage of
women who have tried backdoor sex went up from 18% to 73% in the last 10 years, but that's not
all.
They also discovered that the percentage of women who have seriously considered backdoor sex was,
get this, a stunning 91%. Like I said, we ladies are pretty wild, we just don't want to admit
it.
The Number 2 Secret About Anal Sex
94% of women reach orgasm through backdoor sex. That's way higher than vaginal sex, and even oral
sex.
Yes, you read that right.
We women have a higher rate in having an orgasm through anal sex than vaginal or oral sex.
Not only that, the orgasms we have through backdoor sex are much more intense. In the same study
they discovered 65% of women reached orgasm through vaginal sex, 81% of women reached orgasm
through oral sex, 94% women reached orgasm through anal sex.
94%.
It really isn't that shocking if you think about it. That area of a woman's body is much, much
more sensitive than any other place in our body.
Despite all of this, most guys just don't know how to get us to try it, or worse, they don't even
ask us to.
I'm here to tell you that we do want to have backdoor sex and that we need a man that can take
charge and give it to us the right away.
You have to understand, we ladies love to have fun and expand our sexual horizons too.
How to unlock the secret wild side of your woman.
I'll be straight up with you, when most guys ask their girl to try anal, they do it in a way that
almost guarantees she says no. This can be a very sensitive subject for a woman.
There's a chance she's tried it in the past with someone who didn't know what they were doing,
and if so she probably hated it.
There are also those girls that feel it's demeaning, or just dirty and are grossed out by it, but
it doesn't have to be this way.
Here are the three biggest mistakes guys make when it comes to getting their woman to try anal
sex, or any wild fantasy for that matter. If you make even one of these three mistakes with
your
girl, you can just about forget about having any backdoor fun.
Anal Sex Mistake Number 1
Guys never ask. If a guy never brings up the idea of doing something wild, we certainly won't.
One of our biggest fears is for us to tell you about a fantasy of ours and have you not be into
it.
We're afraid that you would judge us or think we're slutty, so we just don't bring it up.
If you don't ask your woman to try something wild in the bedroom, don't expect it to happen on
it's
own.
Even if we've always secretly fantasize about taking it from behind, you'd be amazed at just how
many women do.
Anal Sex Mistake Number 2
Guys make her worried. Another one of a woman's fears in trying backdoor sex is that it will turn
out badly. She's afraid it might hurt, or worse, get messy, then she'll get super embarrassed
and feel like she did something wrong.
Again, I don't need to tell you that women are very sensitive and take mistakes in the bedroom
very personally.
For example, this is why we girls get freaked out if a guy can't get up. We think it's because
we're not pretty enough or doing something wrong. The same holds true with trying new taboo
activities, especially anal.
If a guy says to us, "Let's try anal," we immediately start thinking of all the things that could
go wrong. It makes us really likely to say no.
On the other hand, if the guy seems confident in himself, and seems to know exactly how to make
the experience go well, we are much more likely to say yes.
While we don't necessarily want to be just another girl to act out a fantasy with you, we
certainly don't want to feel like your guinea pig while you stumble around.
It's important when approaching a girl with something you want to try out that you've at least
researched it, and know how to make the experience go well if you want us to feel comfortable
enough to let loose with you.
Anal Sex Mistake Number 3
Guys ask the wrong way. Okay, so you gathered up the balls to ask your girl to try taking in her
naughty place, but that's only half the battle.
Unfortunately for you fellas, we ladies have been brought up to be just that, ladies.
You may have heard the phrase, a lady in the streets and a freak in the sheets, well we like that
phrase too.
Unless you know how to bring up and sell us on the freaky stuff in a way that makes us
comfortable and excited about trying it out, we are going to turn it down.
It's just the way it is.
If a guy asks us to do something wild in bed, and he asks in the wrong way, we will say, "No,"
even if it's something we want to do.
Just because we have a wild side doesn't mean we aren't sensitive creatures.
Just as you need to say and do the right things to get a woman attracted to you in the first
place, you need to know exactly what to say and do in the bedroom if you want to get her to act
out your wild fantasies and explore the naughty side of her sexuality.
Fortunately there is now an easy way to learn.
The secrets of getting your girl excited to try anal…
I recently got together with a few of my hottest girlfriends, and created a brand new program for
WeTeachSex.com that shows you exactly what to say and do to get your girl to not only try
backdoor sex, but actually get excited and turned on by the idea of exploring this naughty taboo
with you.
Easy Back Door Entry
You'll get the specific lines and techniques to bring the topic up
in a smooth, casual way, and break down any resistance she might have to the idea.
Discover the exact words to say to bring up backdoor entry, get her
curious about it, then get her excited to give it a try.
How to use the taboo and naughtiness of anal sex to your advantage,
and get her into the bad girl mindset.
How to take away her fear of it hurting, plus the exact sequence of
foreplay that makes it feel good to her the very first time you put it in.
The 100% foolproof way to ensure no mess, she'll be concerned about
this so it's very important.
The secret of anal orgasms, once you give your girl one of these,
she'll not only be addicted to anal but try anything you want in bed.
The best positions for anal orgasms, watch two of our hot female
coaches demonstrate with full penetration.
Explicit demos of anal sex toys, the best lubes to use, and much,
much more.
How to use anal toys to not only bring her to anal orgasms but to
multiple anal orgasms. This is only possible when I show you exactly how to use them.
Why this common lubricant sold in every pharmacy actually causes a
severe burning sensation, and the one lube you should use instead.
How long she wants anal sex for, it's a very different amount of
time than vaginal intercourse, and will completely surprise you.
The best way to finish anal sex.
One small trick to add to anal sex that takes the mental
stimulation to the next level. Remember, women thrive on mental stimulation in addition
to physical. This can lead to some screaming orgasms.
The three best positions for anal, two of these positions are to
make her orgasm and one that drives guys wild.
For Adventurous Lovers Only!
I must warn you that the information inside Easy Back Door Entry is not for everybody.
If you're not interested in seeing explicit demonstrations of backdoor sex techniques, please
skip this step below to go straight to your videos.
On the other hand, if you're serious about actually having the types of wild adventures in the
bedroom that most men will only fantasize about, then I want to make you this one time offer.
You can't find these secrets in any other program, any book, any magazine, or anywhere else.
I want to make one thing clear, Easy Back Door Entry is 100% jam packed with the real secrets of
getting your girl excited to try anal sex, exactly how to do it, and how to give your girl
powerful, mind blowing orgasms doing it.
You won't find the techniques in this program anywhere else on the planet, and you have the rare
chance to access it right now.
There's no suave dialog or special skills required to get your girl excited to explore the world
of anal sex.
Simply say what my girls and I tell you to say, and her curiosity will be peaked, and her mind
filled with naughty thoughts of getting from behind almost immediately. Trust me.
It's actually easy to learn and you'll know exactly what to say and do after going through the
program just once.
What does Easy Back Door Entry include?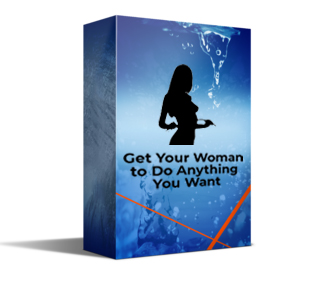 Module 1: Get Your Woman To Initiate Anal Sex.
This is where we sit
down and show you proven techniques to get your woman ready for backdoor fun.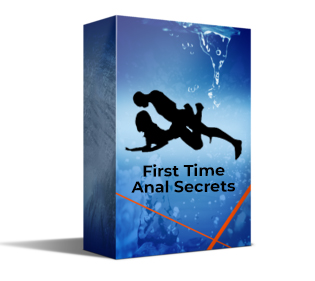 Module 2: First Time Anal Sex Secret.
We Uncover everything you
need to do as a man to give your girl the best possibly experience with anal sex.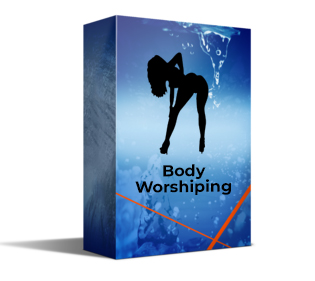 Module 3: Body Worshipping.
This is technique that allows you to
turn any part of your girl's body into a pleasure zone, getting her turned on instantly
and ready to fuck.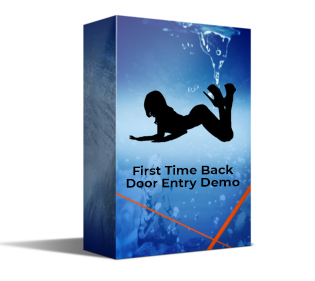 Module 4: First Time Back Door Entry Demonstrated.
This is a step
by step video demonstration of what you must do the first time you have anal sex with
your girl.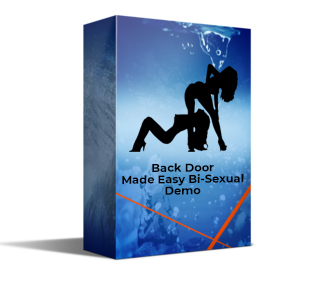 Module 5: Bi-Sexual Anal Sex Demonstration.
Watch as we demonstrate
the correct techniques you must use to have your girl loving anal sex with you.
How Much Does Easy Back Door Entry Cost Today?
For a very limited time, and since you already purchased Squirting School, I'm able to offer
you a very special price for today ONLY.
With the amount of information PACKED into this program, and for all the anal sex you're
going to have because of it…I could easily charge $199.95. However, as you're already one of
my preferred members, you can take advantage of this limited time introductory offer and get
Easy Back Door Entry for just $63.
You save over 50%. That's right, act now and pay just $63 total for the entire Easy Back Door
Entry program. Just click the button below to be on your way to incredible backdoor action
today.
But wait, to make this a total no brainer for you, take my fantasy or free challenge.
Because I am so sure that this will be the best investment in your sex life that you ever
make, with Easy Back Door Entry I make you three exciting guarantees.
Guarantee Number 1
If after watching the entire program, and using the secrets inside, you're unable to get your
girl to not only try anal sex, but to get excited about trying it, simply call us up within
30 day for a full no questions asked refund.
Guarantee Number 2
If after watching the videos, and getting your girl to give it a go, your girl doesn't
absolutely love it and beg for more, simply call us up or email us within 30 days for a
full no questions asked refund.
Guarantee Number 3
If after watching these videos you're unable to use the techniques inside to get your
girl to try out your other naughty fantasies, simply call us up or email us within
30 days for a full no questions asked refund.
I don't think it could possibly get any more no brainer than that. Click this
link below to try out Easy Back Door Entry risk free for 30 days.
Course Overview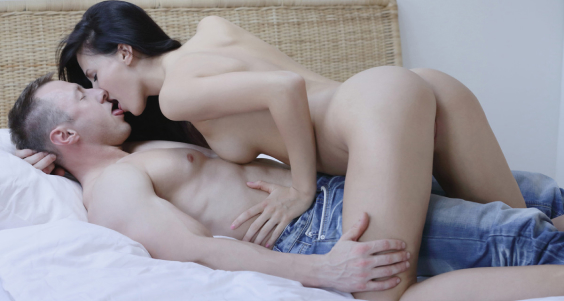 Get any girl to have anal sex with you! Tips and tricks for anal sex.
You get 9 videos, that's over 340 minutes of content!
For the low price of $56.70